10-time NBA All-Star Carmelo Anthony announces his retirement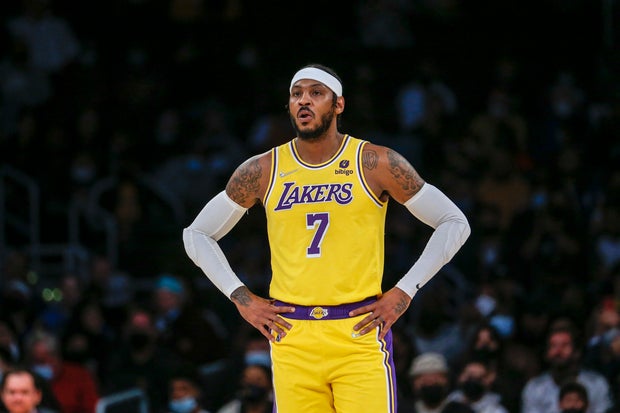 (CNN) — Carmelo Anthony, one of the greatest scorers the NBA has ever seen, has announced his retirement from basketball at the age of 38.
The third pick in the 2003 NBA Draft, Anthony enjoyed an illustrious 19-year career that included 10 NBA All-Star appearances, six All-NBA selections, a scoring title, and a place on the NBA's 75th-anniversary team.
His ability to score the basketball made him one of the most feared and box office players in the league for much of his time in the NBA and his 28,289 career points places him ninth on the all-time scoring list.
During his college career, Anthony famously led Syracuse to its first national men's basketball title when he was a freshman, before going on to play for the Denver Nuggets, New York Knicks, Oklahoma City Thunder, Houston Rockets, Portland Trail Blazers, and the Los Angeles Lakers in the NBA.
As a member of Team USA, Anthony won three Olympic gold medals – Rio in 2016, London in 2012, and Beijing in 2008 – and one bronze at Athens 2004.
---